scientific dive team and managers in training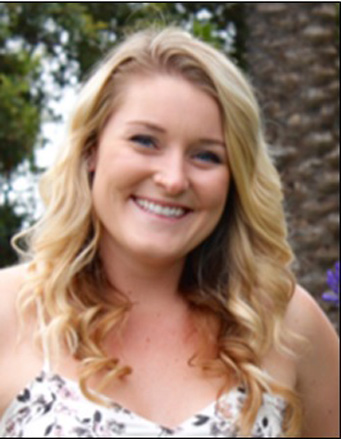 Katie Laybourn
Marine Polyculture Technician and Diver
B.A. in Marine and Environmental Science
Katie Laybourn is an enthusiastic and ambitious conservation scientist who specializes in field-based research projects focused on human-ecosystem interactions and sustainable resource management strategies.
Her experiences include monitoring lemon shark abundances and coral reef ecosystem health in the Caribbean, analyzing leopard shark navigation and social interactions off the coast of San Diego, California, and most recently monitoring and protecting green sea turtles in Tortuguero, Costa Rica.
With her background in marine and environmental science, Katie recognizes the urgent need for BioRock Technology as a sustainable and productive aquiculture method that will bolster abundances of economically important species and improve the surrounding coral reef ecosystem.
Katie is most at home beneath the waves SCUBA diving and attributes her commitment to conservation efforts worldwide to the countless hours she has spent working in the dynamic marine ecosystems of the tropics and witnessing first-hand how important sustainable management strategies are in ensuring the health of these threatened systems.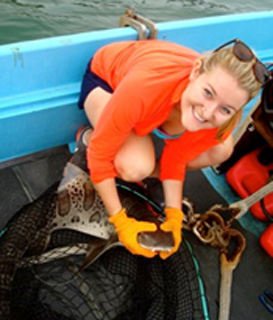 Leopard shark navigation and social behavior research assistantship with Scripps Institution of Oceanography, San Diego, CA (2013-2014)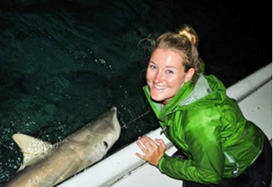 Student researcher for shark population ecology project, The School for Field Studies, Turks & Caicos Islands, BWI (Spring 2014)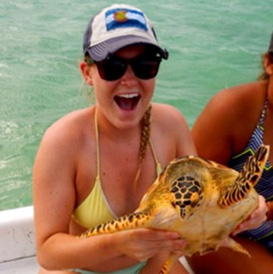 Juvenile sea turtle abundance research project, School for Field Studies, TCI (Spring 2014)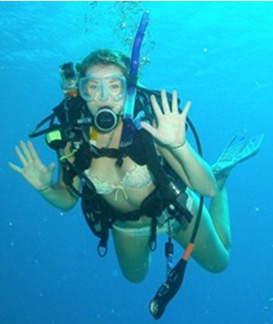 Coral reef ecosystem health and bleaching impacts research project, SFS, Turks and Caicos Islands, BWI (Spring 2014)
our mission
Becoming a World Leader in Sustainable Aquaculture
PAC'S mission is to become a world leader in the sea cucumber farming industry, providing unique and innovative aquaculture solutions to third-world countries that promote sustainable economic, environmental, and human development.
Joint Venture Revenue Sharing
PAC offers trade, commerce, joint venture revenue sharing, sustainability of marine and other natural resources, and the propagation of new and nutritious foods, as well as new sources of biological material for production of the next generation of pharmaceutical wonder drugs.
Exemplify Social and Environmental Responsibility
PAC exemplifies social and environmental responsibility through the application of and training in practical sea farming methodologies that will create meaningful and productive jobs in less-developed countries.
testimonials
Sea cucumber fishing is very important to the livelihoods of coastal communities, particularly artisanal and small scale fishers in developing countries. Therefore, socio-economic issues in sea cucumber fisheries are important and should be recognized and incorporated in fishery management programmes. In particular, livelihood options should be made available to fishers if management regulation put restrictions on the fisheries, such as bans on fishing.

"Advances in Sea Cucumber Aquaculture and Management", the Fisheries Department of the Food and Agriculture Organization of the United Nations (FAO), 18 October 2003
Limitations in our current antiviral treatment options and the continuing emergence of new pathogenic viruses have contributed to a growing need for new and effective chemotherapeutic agents to treat viral diseases. The marine environment provides a rich source of chemical diversity for the screening and identification of new compounds with desirable antiviral properties. Many of the new and structurally distinct metabolites that have been found in marine algae, invertebrate animals, and microorganisms have pronounced biological activities and constitute a valuable chemical resource for the discovery of lead compounds that may aid in the development of new antiviral therapies.

"Current Medicinal Chemistry - Anti-Infective Agents", Volume 3, Number 3, September 2004, pp. 233-249