scientific dive team and managers in training
Taylor Miller
Coral Restoration & Aquaculture Specialist & Diver
Bachelor of Arts, Environmental Science with emphasis on Marine Science, University of San Diego, CA
If you asked me what I wanted to do for the rest of my life four years ago, I would say live on a boat and scuba dive with dolphins all day. Thankful ly, college has help structure my naive ambitions into avid career goals. During my college education, I have developed an interest in environmental sustainable business practices and development. I have recently spoken to Erik about joining the research and rehabilitation coral team.
My educational background has given me the foundation for the role on your research team. Beyond the grade, I acquired experience with group, field, and lab work, which taught me invaluable skills in work ethic and attention to detail. For more than 5 years I have been dedicated to marine and l i f e science. With the world aquarium I developed my own research project observing coral fragmentation growth with iron fertilization as wel l as assisting professionals in filed work looking at biodiversity in the Gulf of Mexico off Panama City.
I developed into a strong communicator by performing in leadership roles in the Association of Environmental Professionals and the Student International Business Council. Participation with these two organizations allowed me to combine my knowledge of environmental sustainability and business awareness. With these skills, I believe I would be a great addition to your research team because my drive for success is aimed to improve and relate the importance of marine life and ecosystems.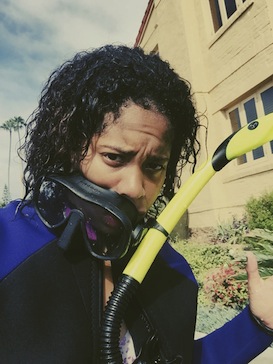 Worked at an aquarium conducting coral reef frag growth with iron fertilization, as well as experience through course work with boat and field research and analysis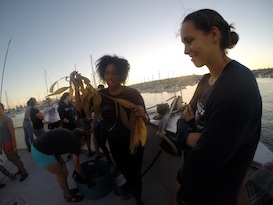 Working with marine scuba diving team on marine wildlife research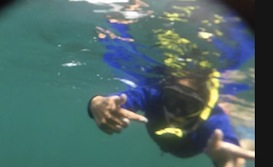 Taylor diving during oceanographic research in the Gulf of Mexico
Studying the biodiversity of life at the Gulf of Mexico off Panama City
our mission
Becoming a World Leader in Sustainable Aquaculture
PAC'S mission is to become a world leader in the sea cucumber farming industry, providing unique and innovative aquaculture solutions to third-world countries that promote sustainable economic, environmental, and human development.
Joint Venture Revenue Sharing
PAC offers trade, commerce, joint venture revenue sharing, sustainability of marine and other natural resources, and the propagation of new and nutritious foods, as well as new sources of biological material for production of the next generation of pharmaceutical wonder drugs.
Exemplify Social and Environmental Responsibility
PAC exemplifies social and environmental responsibility through the application of and training in practical sea farming methodologies that will create meaningful and productive jobs in less-developed countries.
testimonials
Sea cucumber fishing is very important to the livelihoods of coastal communities, particularly artisanal and small scale fishers in developing countries. Therefore, socio-economic issues in sea cucumber fisheries are important and should be recognized and incorporated in fishery management programmes. In particular, livelihood options should be made available to fishers if management regulation put restrictions on the fisheries, such as bans on fishing.

"Advances in Sea Cucumber Aquaculture and Management", the Fisheries Department of the Food and Agriculture Organization of the United Nations (FAO), 18 October 2003
Limitations in our current antiviral treatment options and the continuing emergence of new pathogenic viruses have contributed to a growing need for new and effective chemotherapeutic agents to treat viral diseases. The marine environment provides a rich source of chemical diversity for the screening and identification of new compounds with desirable antiviral properties. Many of the new and structurally distinct metabolites that have been found in marine algae, invertebrate animals, and microorganisms have pronounced biological activities and constitute a valuable chemical resource for the discovery of lead compounds that may aid in the development of new antiviral therapies.

"Current Medicinal Chemistry - Anti-Infective Agents", Volume 3, Number 3, September 2004, pp. 233-249