executive officers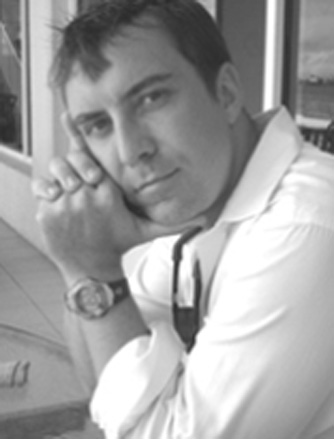 Erik Wilton Hagberg
Founder, President, & CEO
Email: ewh@pacinternational.org
Erik's first dreams were of being a fisherman and marine biologist. Coming from a family of avid fishing enthusiasts and the youngest of three brothers, Erik was always consigned with the jobs of baiting, rigging the family's hooks, taking the fish off the hooks, and filleting or processing the catch. Growing up, the family frequently traveled, but Erik especially loved the travels lifestyle, the outdoors, adventure, and especially the ocean.
Backpacking in Sweden at age 14 to rediscover family roots, Erik's explorations have taken him around the world and his most recent adventures have concentrated on discovering many of the most remote islands in the world.
During his tenure at Boston University in their Woods Hole Program, Erik operated a private fishing boat, worked on a commercial shell fishing grant, and also worked as a natural resource officer for a municipal shellfish department. While working on the clam farm one day and calculating profits to pass the time, Erik, always a dreamer, imagined if every clam had a pearl inside, the profits would be enormous! Sharing the revelation with his bosses, Erik embarked on a pearl farming odyssey that, over the years, has now evolved into an International Corporation and Non-Profit aquaculture enterprise, now based in St. Kitts and an NGO affiliate with the UN.
Throughout those university years, Erik intensively researched Pearl Farming and Aquaculture resources using the school's interlibrary loan program to retrieve material from libraries around the world with the intention of starting an international pearl farming and tourism operation some time after graduation. His skills as a marine biologist underwent refinement by developing and testing a number of aqua farming prototypes for local markets in the Cape Cod Area of Massachusetts.
Besides being a dedicated marine biologist, Erik is also an accomplished artist. While developing an industrial prototype at the SFA School in Boston and surrounded by artists, he became inspired by marine life and began the creation of a major thesis of metal sculptures, which he is still working on today, poetically entitled "Sea of Steel". Some of his metal sculptures are on public display in Boston and Provincetown.
During his tenure and travels throughout each year working on pearl farms in Australia, Cook Islands, Tahiti, and finally settling in Micronesia, while engaging in marine biology research and exploring potential business opportunities, Erik made a breakthrough discovery with sea cucumbers, a holothurian marine species, uncovering the vast potential for economic development and sustainability of the natural marine resources as a solution to challenges faced by the country.
In the design and development of strategic aquaculture business solutions, Erik created Pacific Aquaculture Cooperatives International (PAC) and HELP PPFISCH (Nonprofit) to address issues of environmental stewardship and sustainable human development through Aqua Farming in countries of the Pacific Rim and all costal communities harboring sea cucumber resources.
Currently President and CEO of PAC International and Director for HELP PPFISCH, Erik's vision of a more "Blue Future" for food consumption, and a "Blue Revolution" in sea farming technology is becoming a reality.
Erik believes PAC international will make a big difference in meeting the world's current and future food and drug demands to fight hunger and degenerative diseases.
Becoming a World Leader in Sustainable Aquaculture
PAC'S mission is to become a world leader in the sea cucumber farming industry, providing unique and innovative aquaculture solutions to third-world countries that promote sustainable economic, environmental, and human development.
Joint Venture Revenue Sharing
PAC offers trade, commerce, joint venture revenue sharing, sustainability of marine and other natural resources, and the propagation of new and nutritious foods, as well as new sources of biological material for production of the next generation of pharmaceutical wonder drugs.
Exemplify Social and Environmental Responsibility
PAC exemplifies social and environmental responsibility through the application of and training in practical sea farming methodologies that will create meaningful and productive jobs in less-developed countries.
testimonials
Sea cucumber fishing is very important to the livelihoods of coastal communities, particularly artisanal and small scale fishers in developing countries. Therefore, socio-economic issues in sea cucumber fisheries are important and should be recognized and incorporated in fishery management programmes. In particular, livelihood options should be made available to fishers if management regulation put restrictions on the fisheries, such as bans on fishing.

"Advances in Sea Cucumber Aquaculture and Management", the Fisheries Department of the Food and Agriculture Organization of the United Nations (FAO), 18 October 2003
Limitations in our current antiviral treatment options and the continuing emergence of new pathogenic viruses have contributed to a growing need for new and effective chemotherapeutic agents to treat viral diseases. The marine environment provides a rich source of chemical diversity for the screening and identification of new compounds with desirable antiviral properties. Many of the new and structurally distinct metabolites that have been found in marine algae, invertebrate animals, and microorganisms have pronounced biological activities and constitute a valuable chemical resource for the discovery of lead compounds that may aid in the development of new antiviral therapies.

"Current Medicinal Chemistry - Anti-Infective Agents", Volume 3, Number 3, September 2004, pp. 233-249