executive officers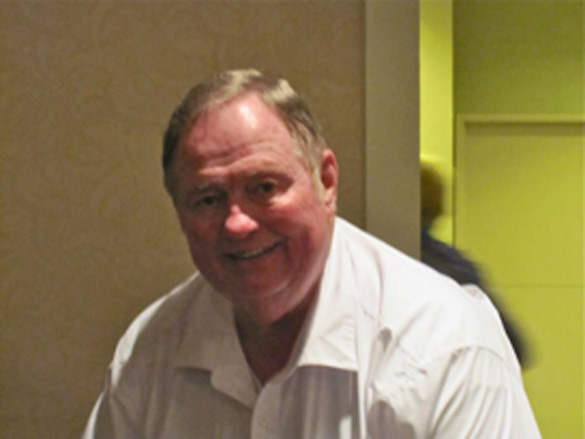 Jim Southworth
Executive Director of Information Technology
James B. Southworth – Senior Technologist, GSA St. Elizabeth's DHS HQ Consolidation Team. Jim was the Chief Technology Consultant on the elite team for the GSA/DHS project in South East DC. The DHS Headquarters Consolidation project is the largest construction project ever undertaken by the US Government since the Pentagon was built in 1941 and this project is even bigger than that. When completed it will house the headquarters and strategic operations/command centers of the entire US Department of Home Security and all its subdivisions. Just prior to accepting this new national role, Jim supplied consulting services to many diverse and worldwide projects for private industry, government agencies, including the law enforcement/security sectors, Venture Capital, and the broadband industry with "Hands-On" technical experience, not just management.
In his over forty years in the all forms of the telecommunications and computing industries, Jim has held technology management and technologist positions with several industry leaders. His professional experience spans everything from operating system software and computer security to high-speed digital transmission facilities for the telephony, digital video and TV networks.
Jim also serves his industry and closer to home his community on various Board of Directors and Advisory Boards for not-for-profits such as serving on the Board of Directors of the Broadband Forum for four years. As chairman of the board of Fairfax Public Access Television he helped refinance, restructure and start the almost explosive growth that FPA has experienced since he joined their Board 8 years ago. Jim is known for his visionary technology leadership and strategy and has been recognized in EE Times Magazine as one of the twenty-one key "architects of the next generation of the Internet".
Jim has also served on the board of directors and as an officer of numerous community and civic associations and corporations. His leadership, management, and diverse cutting edge creative technical skills have won him several awards and honors locally and internationally. He was the very first recipient of the International Broadband Forum "Circle of Excellence" award for his work in deploying "High-Speed" internet world-wide and more recently he has been selected as one of the recipients in 2010's Fairfax County Virginia "Citizen of the Year" awards.
For more information on Jim Southworth, please visit http://www.eetimes.com/special/special_issues/2000/architects/default.html and http://www.eetimes.com/story/OEG20000926S0055
Becoming a World Leader in Sustainable Aquaculture
PAC'S mission is to become a world leader in the sea cucumber farming industry, providing unique and innovative aquaculture solutions to third-world countries that promote sustainable economic, environmental, and human development.
Joint Venture Revenue Sharing
PAC offers trade, commerce, joint venture revenue sharing, sustainability of marine and other natural resources, and the propagation of new and nutritious foods, as well as new sources of biological material for production of the next generation of pharmaceutical wonder drugs.
Exemplify Social and Environmental Responsibility
PAC exemplifies social and environmental responsibility through the application of and training in practical sea farming methodologies that will create meaningful and productive jobs in less-developed countries.
testimonials
Sea cucumber fishing is very important to the livelihoods of coastal communities, particularly artisanal and small scale fishers in developing countries. Therefore, socio-economic issues in sea cucumber fisheries are important and should be recognized and incorporated in fishery management programmes. In particular, livelihood options should be made available to fishers if management regulation put restrictions on the fisheries, such as bans on fishing.

"Advances in Sea Cucumber Aquaculture and Management", the Fisheries Department of the Food and Agriculture Organization of the United Nations (FAO), 18 October 2003
Limitations in our current antiviral treatment options and the continuing emergence of new pathogenic viruses have contributed to a growing need for new and effective chemotherapeutic agents to treat viral diseases. The marine environment provides a rich source of chemical diversity for the screening and identification of new compounds with desirable antiviral properties. Many of the new and structurally distinct metabolites that have been found in marine algae, invertebrate animals, and microorganisms have pronounced biological activities and constitute a valuable chemical resource for the discovery of lead compounds that may aid in the development of new antiviral therapies.

"Current Medicinal Chemistry - Anti-Infective Agents", Volume 3, Number 3, September 2004, pp. 233-249