Biorock Polyculture Hatchery Operations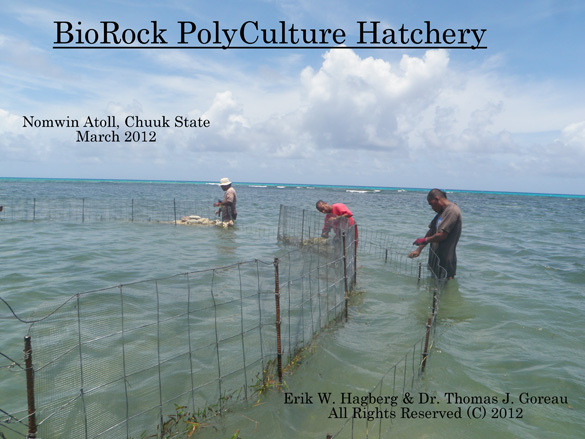 Pacific Aquaculture Cooperatives International Inc. has become a world leader in the global sea cucumber farming industry
Through twelve years of research, exploration, hypothesis, discovery, and field testing; Pacific Aquaculture Cooperatives International Inc. has become a world leader in the global sea cucumber farming industry, developer and on the ground champion of Climate Adaptation Strategies, and is now conducting research and development of a new revolutionary aquaculture technology called "BioRock PolyCulture Hatchery".
From 2004 - 2009, PAC successfully developed the world's largest sea cucumber farms in the Marshall Islands clearly demonstrating a new "Free Range Sea Ranching" technique for large scale sea cucumber farming using entire coral atolls as farms. These required no nets, cages, or pens, and were highly successful.
These methods can realistically provide food security and a reliable source of raw material for the manufacture of bio-pharmaceuticals for global markets while enriching the lives of the island partners who participate in the business.